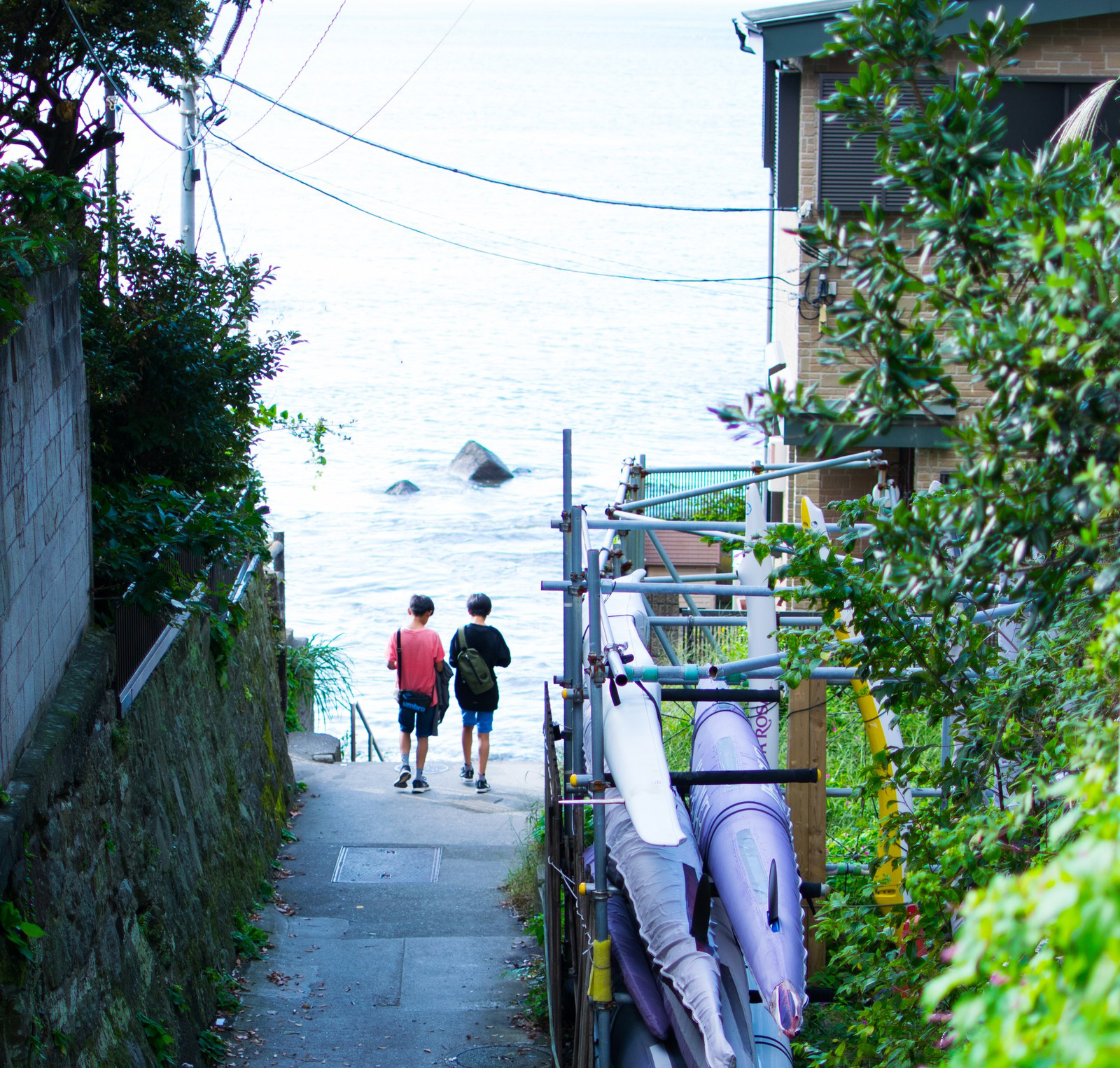 2FIELD Inc. is an agency of custom-made group tours in Japan to help you discover and book the best things to do, experience, and unique locals. We help you experience something new and create memories in Japan, as never before. We operate and sale of various tourism products hatched from close communication with our regional assets and extensive network.

Examples of our initiatives:

1.Group Travels for International Schools and Internationals Living in Japan
These"Interacting-with-the-Locals"involves that let participants discover the hidden charms of Japanese countryside.
2. "Be-A-Local" Project
Despite not having a designated "sightseeing spot", we found the greatest asset here, are the local residents and community as a whole. This unique project lets participants experience life as a Japanese local and connect with the town's spirit and culture on an intimate level.

International school's winter camp -----an experience based school trip to see, learn and enjoy Tohoku

Nari Kiri "Be a Local" Project -----to explore undiscovered charms of japanese culture in the daily lives of the locals

外国人視察プログラムインバウンド誘客を検討する自治体に向け、外国人向けマーケティングのプロが率いる外国人視察チームを派遣しています。「次のステップにつながる提案がある」と好評です。
In addition to the above services, various marketing PR services for Japan are also availabe now.


case study #1 Home Electrical Appliances Tailored to Men
"We want to start doing PR to TV program"
The order we received from a household appliance maker was, "Start promoting, on television, our currently on-sale home appliance that is targeted specifically for male consumers."


WHY?:
Why PR to TV program? Isn't the true purpose "to sell"?
When combining updated data on television viewers and the target consumers of the home appliances, we analyzed that the probability of those products being taken up on television was quite low, and the influence achieved by that type of media coverage would not reach the desired results. So we asked the client, "Why do you want to do television promotion? What would be its purpose?" They responded, "Well, of course, to encourage more consumers to choose our products."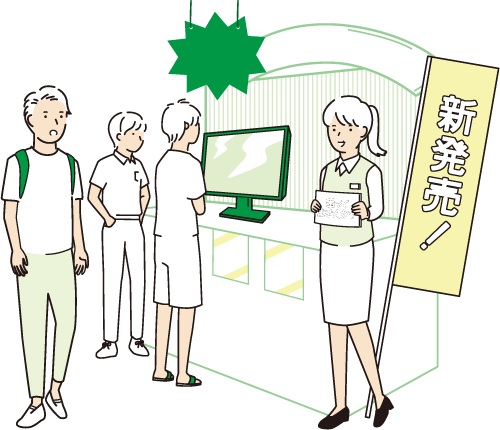 Solution: Enhance the quality of product promotion at the sales floor to effectively convey its unique features!
The two strategies that we offered were 1. Design and deliver content that effectively captures the unique characteristics of the product 2. Consider a wide range of platforms beyond just television
As a result of repeated discussions with the client, the promotion strategy we chose was to "Strengthen the Sales Floor." In order for consumers to easily understand the unique product features, we positioned professionals to provide comprehensive lectures regarding the details of the product, which designed an environment that was engaging and interactive. We recorded sales that exceeded our initial predictions.



Case Study #2 High-Rise Apartment
Initial Task: "We want to promote a high-rise apartment building (before construction)"
The task from the real-estate company (our client) was to fully sell out an apartment that was going to be constructed in the future. The unique characteristic of this case was the fact that communication had to be encouraged over a product that was not yet complete. In addition, the reclaimed land in the gulf area upon which the apartment was going to be built did not have much of living space image. These points made this case quite a challenge.
WHY?:
Why promote "only the property"?
The dwelling units, facilities and physical features were all very well thought out. However, we thought, "Is this information perhaps insufficient for potential candidates who are contemplating purchase?"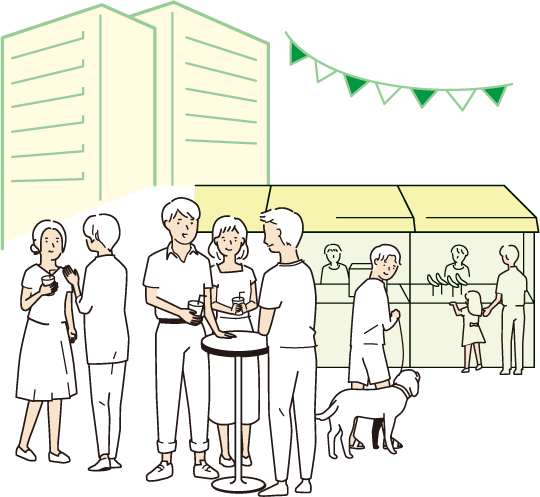 Solution: Rather than the property, promote the "residents". Let's even open a festival for the first time!

Factors external to the physical features of the property such as its location and immediate environment are also crucial factors that consumers consider when contemplating purchase. The area where the apartment was going to be built unfortunately did not hold an impression of a sustainable living space due to underdevelopment; therefore, we decided our solution would be to change just that.

In collaboration with residents of neighboring apartments and companies that own offices in the near vicinity, we established the "Resident Association." We hosted events and festivals where residents could interact in order to appeal that the area was in fact a suitable living environment through newspaper articles and magazines. Reports that summarized the interviews and lifestyles of senior residents in the area were also distributed when interested consumers visited the model rooms. As a result, we recorded strong sales, exceeding the target value by110%.
3-2-1, Uchikanda, Chiyoda, TOKYO 101-0047

TEL: (+81)3-5244-4671

e-Mail info@2field.jp